27/03/17 09:22 Filed in:
News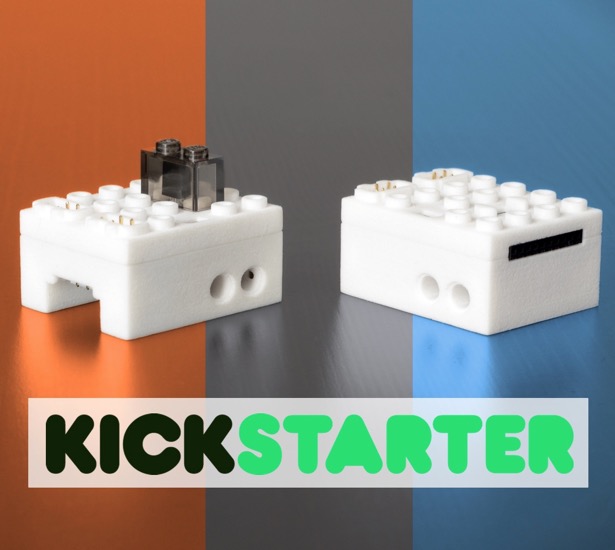 After many months of hard work, Jason Allemann and I are launching our Kickstarter campaign to hopefully bring the PFx Brick in to mass production. The PFx Brick has truly been a labour of love and we're super excited about its potential. The mix of emotions before launching a campaign like this is quite unusual. It is a combination of excitement, trepidation, vulnerability, and impatience. Exposing the fruits of one's labour to the collective judgement of the world in a focused 30 day period is quite a unique experience. It will be very interesting to see how this 30 day campaign unfolds!
Campaign start: Mon Mar 27, 2017 10:00am EDT
Campaign ends: Tue Apr 25, 2017
21/12/16 12:48 Filed in:
News
Fx who?
I guess I should come clean. A lot of the reason I haven't posted for while this year is because I've been working on this. No, not a winter village scene which can built from sets in 2 hours! :) I have been working on the electronics which power this scene as shown in this video...
These models are powered by the PFx Brick. A new product developed in collaboration with my good friend Jason Allemann (yes, the same Jason who designed the Lego Ideas marble maze). We've started a company called Fx Bricks, and we're hoping to bring the PFx Brick into production with the help of a crowd-funding campaign in the near future. We hope the PFx Brick will just be a starting point for many cool products aimed at integrating electronics with bricks.
I won't bore you with the details, you can visit
fxbricks.com
for that. Suffice to say, what started as an effort to bring the awesome technology of the model train world (i.e. DCC sound decoders) to Lego trains, became a more useful and general purpose product. A product which can bring the magic of lighting, sound and animation to models of any theme, shape, or size!
Merry Christmas to all my Lego friends, and all the best for 2017!