Brickfête Ottawa 2014
10/10/14 12:33 Filed in:
News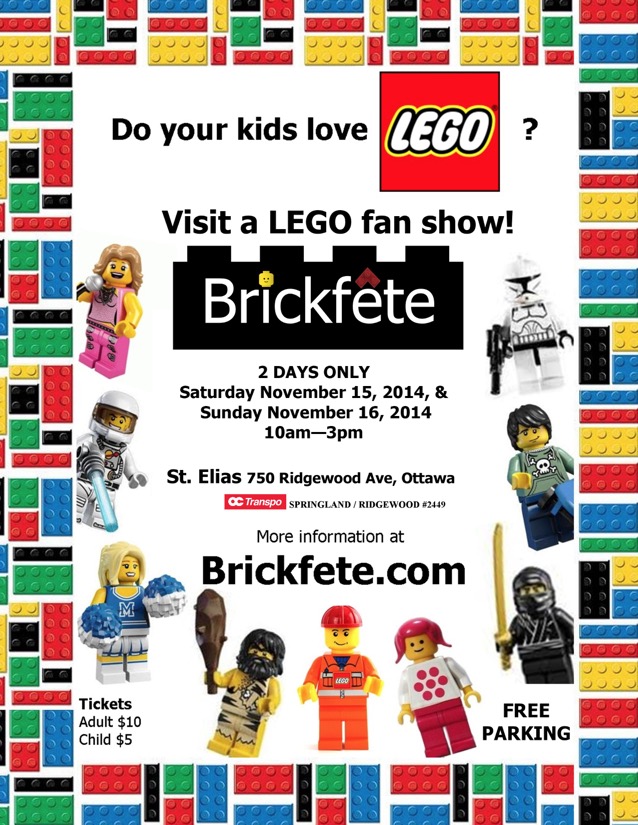 Brickfête is Canada's biggest AFOL show and is typically hosted annually in Toronto. Recently, Brickfête has added an additional "On the Road" show (starting with Montreal last year). This year, my home town of Ottawa was nominated as the next On the Road AFOL show.
Therefore, we AFOLs based in Ottawa have to make sure this is a rocking event! Despite the tight timeframe, transport logistics, etc. I'm going to bring my Fareham Lego model railway. I've started to put the layout together again in the basement and will be rebuilding damaged sections as well as adding a few new features. More rolling stock is planned as well as some other audio/video features :)
If you want to see my layout live, perhaps run some of your visiting rolling stock on the layout, and if you're in driving distance of Ottawa, Canada--come out and visit--better yet, if you're an AFOL, sign up to participate for the entire event! Visit www.brickfete.com for details!