BlueBrick Library for ME Models Track
11/01/15 14:50 Filed in:
News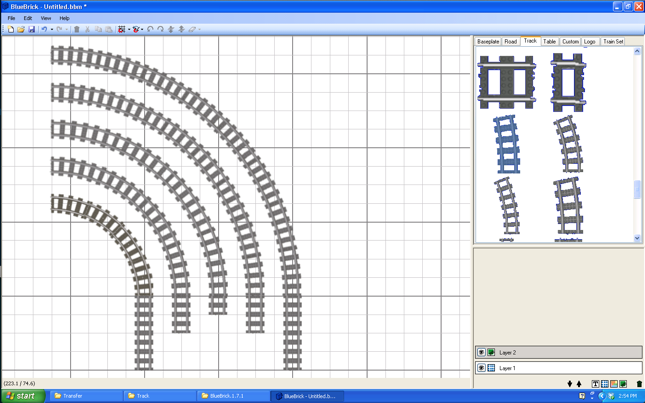 BlueBrick
is a terrific open source software tool for designing Lego® based layouts. This tool allows you to arrange baseplates, track, and other items into desired layout configuration. You can assign different drawing layers for each item, generate parts lists, add text annotations, and much more. BlueBrick comes pre-installed with many different parts libraries, including Lego® track from the 4.5V era up to current 9V/RC track. Since the introduction of new
alternative track items from ME Models
, we can now build layouts with new curve radii options of 56, 72, 88, and 104 studs. I have created a BlueBrick compatible library for the ME Models track components which you can download from the
resources
section.
Happy layout planning!