Kit 7765 HEA Hopper Wagon Available!
29/03/16 20:38 Filed in:
News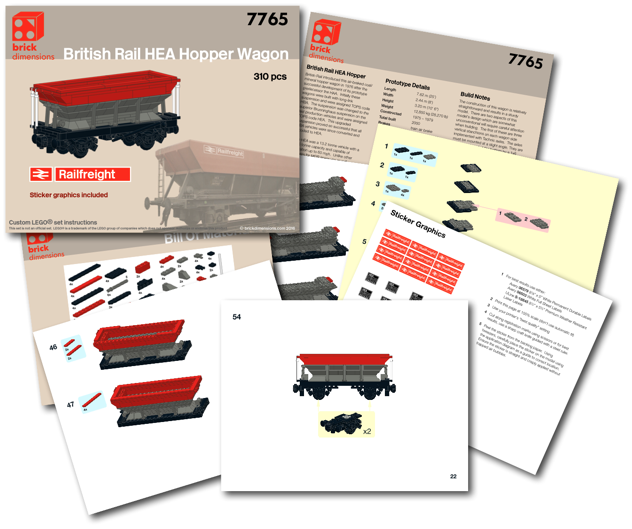 As with all things, some projects finish faster than others. I was intending on completing the instructions for the Polybulk covered hopper; however, this wagon beat it to the store!
This kit allows you to build a British Rail HEA general purpose air-braked hopper wagon used for general mineral and coal traffic. This wagon design is quite sturdy and has swivelled single axle bogies with restraints on travel. I have road tested this wagon extensively during shows and it works very well. It is very closely based on my prototype version of this wagon here:
www.flickr.com/photos/michaelgale/9460988133/in/album-721...
It has been updated and improved for this kit.
At 310 pieces, it is quite efficient with parts and lends itself to building multiple copies to form a handsome rake of wagons.
Available now at the
kit store
.